WELCOME
You found your way to Civil Candor. That means you are probably right of center and more than a little fed up. So am I.
I'm glad you decided to visit. Please take a moment to look around. If you're not sure where to start, this post on the freedoms Americans are losing to the political left might interest you.
What is this blog about?
Civil Candor is a political opinion website. Posts discuss immigration, education, foreign affairs, health care, whether the people still have a voice in government, and why our leaders act the way they do.
Who is the author?
Who writes Civil Candor? I am a middle class American who refuses to swallow the lie that wealth, private enterprise, and free market capitalism doom our future. I don't believe that our country will prosper by giving away what people work for, that spending tax dollars is intended to bolster political careers, or that our position in the world will be damaged by defending our people.
I make my home in Illinois, which is an absolutely dreadful state to live in. The Land of Lincoln has the sole virtue of reminding us what happens when Democrats have their hands on the machinery of government for too long. A brand new 2017 income tax increase, fines, fees, strikes, debt, corruption, and nonstop shootings in our largest city are stark reminders of what liberal public policy buys with our tax dollars.
Can you believe what you read in my posts?
There is no fake news here. It's all real.
How can you be sure?
I don't claim to be an expert in the topics I write about. Instead, my Civil Candor posts rely on information provided by members of our government and the federal agencies taxpayers support. There is a list of source material at the end of every post so you can verify for yourself what stands behind these opinion pieces.
Yes, I work.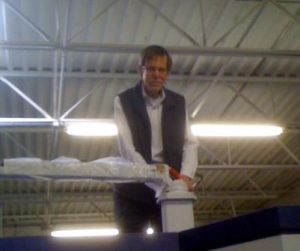 By day I manage operations for a machine tool company where I try to add value to a manufacturing industry struggling against foreign competition and government regulation.
At night I put my political science degree, cynical view of politics, and business experience to use writing this blog.
What do I believe in? I believe we have the right to our beliefs without fear of sanction from those who disagree. Our tax dollars should be used sparingly and to our benefit. I believe there is something enduringly unique about American citizenship and that it holds responsibilities many clamoring at our door neither understand nor care about. Finally, I believe that public officials should quake in fear at the feet of the people. They serve at our pleasure. We are not meant to serve theirs.
If you want to contact me, I can be reached at feedback@civilcandor.com.
Thanks for visiting. I look forward to your thoughts and comments.
Bob Prokop