No matter your views on gun control, we have to give gun owners credit. When they saw where the White House was headed they took action. They bought guns, if we can believe reports from the media. Perhaps gun owners are our keenest observers of how many freedoms Democrats have taken away.
How many American freedoms have disappeared since 2009 while the Democratic Party used our representative government against us? The Recovery Act handed Americans a massive deficit as record unemployment persisted, stripping millions of their freedom from want. Strong rhetoric and a pledge from Republicans to repeal Obamacare went nowhere, leaving our freedom of choice for our health care to the government. Tax rates have gone up for middle class and wealthy taxpayers alike. Threats from nuclear proliferation and violence against Americans have escalated. How did the country respond? We put the same man back in the White House and kept Democrats in charge of the Senate.
American freedoms are not confined to the Constitution and Bill of Rights.
Not all of our freedoms and rights are spelled out in the Constitution and Bill of Rights. We expect the freedom to educate our kids with our tax dollars as we see fit. The right to choose our health care provider is something many will kiss goodbye as employers drop health insurance plans because of Obamacare.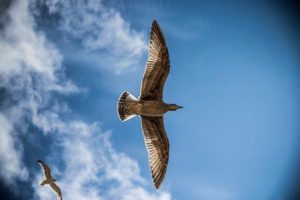 We expect the freedom from harm, a not unreasonable demand, given the amount we pay for defense. Franklin Roosevelt has been used as a Democratic excuse for whacking the 22nd Amendment.¹ Did Democrats forget that freedom from fear was one of his fundamental four freedoms? We lost that one, too, holding ourselves powerless in the face of a nuclear North Korea, threats of a nuclear Iran, and the killing of Americans in the Muslim world.
Knee-jerk partisanship does not imply vision.
Barack Obama is no FDR. One wonders if he could articulate four freedoms he would guarantee to Americans. He is no Ronald Reagan or JFK, either. Regardless of your partisan leanings, there is no vision in this White House. Instead, we have knee-jerk partisanship masquerading as a long-range plan.
In the wake of an ugly December 2010 congressional spending battle and the shootings that injured Gabrielle Giffords, Democrats tried to stifle freedom of speech by demanding that political rhetoric be toned down (see: Arizona Tragedy: Only Fools Make Sense of Crazy), threatening a constitutional guarantee and another of FDR's four freedoms while they blamed partisanship for bloodshed. Will the newest government tyranny come as an overreaching effort to control guns and violence in our society?
This is what government tyranny does to our freedoms.
We lost our freedom for our kids to participate in an education system that uses public money to nurture learning. Instead, Democrats subordinated children's needs to spending on pensions and benefits for teachers, appeasing unions, and making sure that resources are spread thin enough to provide free education for the children of illegal immigrants.
We lost our freedom to protect our democracy when the government decided that states should be sued for checking identification to determine whether citizens or illegals were entering our voting booths (see: Seven Reasons to Endorse the Idea of Illegal Immigrants Voting).
We lost our freedom to choose our health care system by putting the government in the driver's seat. At least when the private sector determined our health care costs we had the freedom to say no. Now we have threats of fines and penalties.
We lost our freedom from unreasonable taxation as demands to tax the wealthy turned into a tax increase on everyone. What makes the Obama tax rates so unreasonable? Not only are they based on the lie of no middle class tax hike, the money will be spent as quickly as it is collected.
We lost our freedom to decide what our kids eat in school as the Healthy, Hunger-Free Kids Act imposed the government's views on childhood nutrition, baiting school districts with education funds.
Many Americans are still searching for their freedom from want, another of FDR's four freedoms, as the president and his advisers demonstrate their appalling ignorance of how capitalism works and what makes a free market economy prosper.
Nuclear legislation is government tyranny, too.
No, not nuclear as in North Korea and Iran. Nuclear as in blowing up the barn to let the horse out.
In the predictable partisan aftermath of the Newtown tragedy there has been some heavy maneuvering by the White House. When you hear phrases like "serious and complex"² coming out of Washington, you can bet we are headed for trouble. What started as calls for an assault weapons ban has turned into this:
If we're going to change things, it's going to take a wave of Americans — mothers and fathers, daughters and sons, pastors, law enforcement, mental health professionals — and, yes, gun owners — standing up and saying 'enough' on behalf of our kids."³
A White House blog post talks about Arne Duncan and Health and Human Services Secretary Kathleen Sebelius getting in on the action, about community organizations, business owners, medical groups, and the entertainment and video game industries.4 Democrats are likely swooning at the thought of the grants and giveaways this opportunity presents, all in the name of saving children whose future is already on shaky ground, thanks to the spending cuts that will fall by the wayside as Congress diverts the nation's attention with a hot button issue like gun control. Like prosperity, it could be a long time before the freedoms Democrats have taken away return. If they ever get their hands on the 22nd Amendment, those American freedoms will be gone for good.
UPDATE February 11, 2018: your rights and freedoms four years later.
Five years have passed since this post was published. Republicans think they are in charge, but little has changed. In fact, the rights and freedoms we fought to preserve while Obama was president are in greater jeopardy that ever.
These are some of things tyranny from the Democratic left brought us since Trump took over:
1.Democrats shut down the government on behalf of the same illegal immigrants they didn't start on a path to citizenship even when they had a congressional majority.
2.The LGBT community forced a Supreme Court case over whether a small business can refuse to bake a cake.
3. Republican voters are vilified for the choice they made at the polls. Even members of their own party made the shrewd calculation that political fortune is better served by siding with the opposition and refusing to support Trump.
Think Graham, Flake, McCain, and a host of others. Then think about the fundamental pillar of our democracy that Democrats claim is about to go under: the right to vote for the candidate of our choice.
4. We lost the freedom to afford health care. Insurance premiums are so expensive and insurers so scarce that being protected from the catastrophe of an uninsured major illness is more dangerous for many than taking a chance.
Republicans had a hand in this. They promised better and delivered nothing except a repeal of the insurance mandate that further destabilized the market.
5. We allowed a rash of assault and harassment accusations from liberal Hollywood to deny reasonable doubt, the presumption of innocence, and ultimately due process rights to the accused despite the passage of years and the fortunes made by accusers who hitched their careers to power players who create fame.
This trend swept over the rest of the nation and recently took down White House aide Rob Porter. In our Democratically-moderated liberal society an accusation proves guilt.
6. College campuses increasingly deny freedom of speech to anyone endorsing right of center beliefs. A rally for the right means angry protest, violence, disruption, and arrests under the presumption that only liberal beliefs are acceptable.
7. Your money still isn't yours and a tax break isn't a tax break if Americans who pay the most get one too. Republicans put some money back in your pocket so you can decide how to spend it. There is nothing that speaks to freedom like being able to decide what to do with what you work so hard to earn.
UPDATE June 24, 2018: freedom to choose your beliefs is gone, too
An absolutely appalling news story about Press Secretary Sarah Huckabee Sanders circulated yesterday after she was kicked out of a restaurant in Virginia on Friday. There is no need to elaborate on the details. The message is clear: believe what Democrats want you to believe, or get out.
The left is winning the war of words and with that victory one our fundamental freedoms is gone: the freedom to choose your political beliefs.
Fortunately most of us don't stand out because of what we believe, though you may find yourself whispering in public places when the discussion turns to current events or politics. The left uses the symbolism of Nazi Germany against the Trump administration. Now we need to consider how long it will be before businesses start to ban conservative talk or we find signs in windows that Republicans are not welcome.
When a baker refused to bake a cake for a gay couple he was sued. When a Republican entered a restaurant she was kicked out. Does that tell you anything about where our freedoms are headed?
UPDATE July 22, 2018: freedoms taken away by liberal federal judiciary
This post is about freedoms for Americans but these aren't the only freedoms we need to worry about. At some point giving freedoms to others impinges on our own liberties as citizens of a sovereign nation.
What would liberal Democrats do without California judges?
Federal judges in California blocked joint Trump administration-Justice Department policies on sanctuary cities, border trespassers, and flight security.
Earlier this month Judge John Mendez stomped down on policies designed to limit California's sanctuary laws. According to The Hill, state Attorney General Xavier Becerra saw this as a boon to citizens' security.
Meanwhile, ICE sweeps across the nation argue otherwise as the agency rounds up criminal illegal immigrants Democrats pretend don't exist.
Last week it was a San Diego judge who refused to allow the deportation of migrant families recently taken into custody, separated, and reunited. Last year is was Trump's "Muslim ban." In January it was his plan to halt DACA amnesty.
You get the idea. One judge in a state that makes a point of being liberal beyond reason and intelligence has the right to enforce California law and politics across the country. That changes how your state and local governments enforce the law and empowers cities like Chicago that already have sanctuary policies to protect criminals.
America is a sovereign nation. That is changing. Taxpaying citizens are forced to take in anyone from anywhere at any time because it suits the whims of one man or woman in one state that repeatedly thumbs its nose at anything vaguely representing conservative policy. When that happens we lose our freedom and as everyone knows, when the government gives something away it is very difficult to take it back.
UPDATE November 11, 2018: partisanship replaces right to free, honest elections
After nearly two years spent trying to figure out how Russia trashed our Democracy, we just proved again that America can't even count its own votes. When we go to a recount, our right to free, honest elections is called into question.
Florida's own Alcee Hastings joined prominent Democrats who got behind the effort to clean up their state's election machinery before midterms:
As instructed by the Omnibus, the Election Assistance Commission will make $19,187,003 available to the State of Florida. We urge you as our chief state election official to request these grant funds to help fortify Florida's election equipment and systems databases, as well as provide cybersecurity training to election officials.6
That's a lot of money to spend on another vote counting snafu.
Did state Rep. Lois Frankel forgot she signed the letter? Frankel directed her ire at Trump:
The latest Twitter tirades by President Trump and Senator Rubio, along with Governor Rick Scott's lawsuits, threaten to distort the will of the people in Palm Beach and Broward Counties.7
So did Congresswoman Frederica Wilson. She accused Governor Rick Scott and Sen. Marco Rubio of trying "to silence the voices of voters in our state."8
As statewide officeholders, Rubio and Scott should be working overtime to ensure that every single constituent's ballot is counted. Rubio has chosen instead to echo Donald Trump's conspiracy theories, while Scott has filed a lawsuit and called for an investigation into ongoing ballot counts.9
There shouldn't be anything partisan about tallying election results. This is about stewardship and simple math, not a war between Republicans and Democrats.
Next time around we should let Russia count the ballots for us. We haven't seen any indication yet that they would be less respectful of our Democracy and right to free, honest elections than our own people and we do know for certain that they people who are more tech savvy than whoever is steering the election process in Broward and Palm Beach Counties.
UPDATE February 17, 2019: no freedom to protect yourself when the government won't
On Thursday Nancy Pelosi was quick to threaten Republicans with a possible presidential emergency declaration against guns as revenge for Trump's efforts to build a border barrier.
That's assuming, of course, that the party manages to push its ridiculous open borders, green deal, everything for free agenda past naïve liberal voters in 2020.
The Fourth Amendment gives us the right to be secure in our persons. Granted, this freedom is meant to protect us from unreasonable police intrusion but it's not much of a stretch to assert that we should have the freedom to be secure from attacks by foreigners the government allows into our country in violation of the law.
It's also not much of a stretch to worry when the government refuses to protect us and then threatens to deny us the freedom to protect ourselves.
UPDATE July 3, 2019: don't expect the freedom to enjoy the 4th of July as a conservative American
Not even our most quintessentially American observance of who and what we are is sacred. Democrats decided to turn the 4th of July into another opportunity to vent their partisan rage.
In the same week that a congressional visit to the Southern Border led to unsubstantiated claims of migrants drinking from toilets to further deteriorate our national image and a ridiculous suggestion that we go after individuals because of their online remarks about members of Congress we are confronted with Democrats attacking Trump over his plans for the 4th:
President Trump's decision to insert himself into the U.S. capital's nonpartisan Fourth of July celebration keeps inviting more controversy to a holiday best known for uniting Americans around celebrations of the nation's birthday.10
The criticism keeps coming. From Rep. Betty McCollum (DFL-MN):
The Fourth of July festivities in our nation's Capital are intended to be patriotic and welcoming to all Americans. Instead, Mr. Trump is hijacking the celebration and twisting it into a taxpayer-funded, partisan political rally that's more about promoting a Trumpian cult of personality than the spirit of American independence and freedom.11
Democrat Don Beyer (D-VA) demanded that the president pay us back:
President Trump's attempts to make the annual Independence Day celebration in the National Capital Region about himself are appalling. Even worse, the authoritarian-style trappings he demands, including tanks, will come at a great cost to taxpayers, and threaten significant harm to local roads and bridges.12
And the damnation will rain down until the clock strikes midnight on July 5.
Republicans don't pass the National Defense Authorization Act on their own. They need help. As Senator Roger Wicker (R-MS) points out:
The NDAA process is one of the most important and bipartisan efforts in Washington. That is because legislators from both sides of the aisle recognize that the national defense is our first priority.13
For the astounding amount of taxpayer money that goes into defense each year, shouldn't we at least be able to see what we pay for?
Not in Democrat Land. This is the same party that raised no objections when Barack Obama decked out the White House in rainbow pride colors to celebrate SCOTUS' gay marriage decision with no regard whatsoever for Americans who might object to the display.
Now it's Trump's turn.
There is no such thing as nonpartisan in Washington. Americans put Trump in the White House and I can guarantee you that as deplorable as Democrats find us, we aren't going to object to whatever our president dreams up to commemorate American freedom.
As a sop to angry Democrats perhaps he can offer to paint the tanks.
UPDATE July 4, 2019: freedom to be what we are
Let's skip the history lesson and cut to the chase. America isn't about socialism. It runs counter to everything this country has ever stood for. Socialism strips the challenge out of life.
It doesn't level the playing field. It tills it under and leaves it bare and barren.
The results of a new Pew Research survey released last week reveal our frightening acceptance of socialism:
Nearly two-thirds of Democrats (65%) have a positive view of socialism, but only 14% have a very positive view.14
Even 14% is an appalling figure, but two-thirds?
GALLUP tells us that "Four in 10 Americans Embrace Some Form of Socialism" and that 43% think it would be good for America.15
That's all Americans, not just Democrats.
Oklahoma Congressman Markwayne Mullin all but coined a new term when he argued against our growing socialist inclinations:
America is better than 'one size fits all' policies and a theory that inspires zero competition and idleness. Government-run health care? Education for all on the taxpayer's dime? Doesn't sound like greatness to me.16
Let's call the ultimate Democratic Party hypocrisy what it is: "government greatness." There is nothing great about it unless you are a politician pandering to America's lowest denominator and intent on creating as many dependents as possible.
Apparently it's a winning strategy. How else can we explain the prominence of leftist politicians whose words portend America's decline and eventual downfall?
UPDATE July 27, 2019: freedom to be innocent even if you are the president
Question: what is the only kind of criminal who is guilty without ever being charged?
Answer: a Republican president.
That's what we heard from the Democratic Party last week after they were embarrassed because Robert Mueller refused to say what they wanted him to say.
The 2020 Election is much too important to let this thing go. Trump is a criminal. He is guilty without ever being charged or tried.
All Democrats need is some evidence to prove it.
That's a problem. They don't have that evidence and from what we've seen they never will. They've been hard at work making Trump a criminal since January 2016.
They'll continue to scramble down rabbit hole after rabbit hole until the last ballot is contested weeks after November 3, 2020.
This isn't over until it's over and that means it's never going to end.
A win from the Mueller disaster? No, just more empty words.
Democracy Protector-in-Chief John Sarbanes tried to salvage a win from the Mueller wreckage:
In addition, Mueller underscored – in stark terms – the efforts undertaken by President Trump, members of his campaign and officials within his administration to obstruct the Special Counsel's investigation by repeatedly lying to the FBI, tampering with witnesses, falsifying and destroying documents and engaging in a coordinated cover-up to hide the truth from the American people. Our oversight committees will continue to press the case that no one is above the law and will follow the evidence wherever it leads.17
I'm not a lawyer, but these sound like crimes to me. If the evidence is there, do something. If it isn't, please just shut the hell up. Just because Democrats hate this president beyond the bounds of reason and sanity is no justification to refuse to extend the protections they will defend to the death for any street level dope dealer.
Even America's president deserves the freedom to be innocent.
UPDATE August 31, 2019: freedom to pursue happiness
I'm sure there are places where you can enjoy this freedom without interference from the government. Illinois is not one of them and especially not Chicago.
While Governor Pritzker and his flunkies downstate struggle to come up with ways to extract even more revenue from beleaguered state residents, Chicago's new mayor just dropped a bombshell. The city will come up short to the tune of $838 million in 2020.
People who live in the city know what that means, but that doesn't mean the rest of us are off the hook. A Democrat in the governor's mansion brings near-perfect collusion between downstate Democratic politics and Mayor Lightfoot's violent fiscal wasteland that threatens everyone who lives in this state.
We have the freedom to smoke dope and gamble in our state, but we don't have the freedom to pursue happiness. The only solution is to leave Illinois because. like other states straitjacketed by irresponsible Democrats, there is no escape from this deepening fiscal tragedy.
UPDATE: freedom from identity politics
Kiss one united America goodbye. Democrats accuse Trump of dividing the country, but the party's future is pinned to identity politics that recognizes some groups as worthy and others as not only unworthy, but enemies of the people.
Have you ever wondered why Republicans have congressional caucuses with names like "Freedom Caucus" and "Study Committee" while Democrats have caucuses that focus on divisive differences like race, ethnicity and even sexuality like the Black Caucus, Hispanic Caucus, and LGBT Equality Caucus?
It's a lot easier to serve the needs of small groups of people and use them to push legislation that opens the door to larger social change than it is to serve the needs of the entire American people.
Democrats aren't stupid, though. They have also turned America's middle class into a catchall for everything wrong with our society. This is identity politics at its worst, because the argument only works when we turn those who have risen above the middle class into America's enemies.
We should have the freedom to be one American people again.
Democrats are doing everything in their power to take that freedom away and trust me, we will reach a point where we are so angry and divided that America as we value it will be gone.
UPDATE September 29, 2019: can impeachment protect freedom of choice?
Democrats are pushing forward to deny us the right to elect a Republican president. They think abolishing the Electoral College will help with that, but in the likely event they won't be able to change the Constitution they have another strategy. Impeachment is now a lot more real after Nancy Pelosi just gave the appearance of kicking her party's oust Trump movement into high gear.
Throwing Trump to the sidewalk is probably not going to succeed, but in the meantime the House impeachment inquiry circus may accomplish one important thing: it will help preserve our freedom of choice by shoring up Trump's base of support.
Socialist economies don't provide that freedom. They level. They don't promote, encourage, or foster development. Government takes and doles out as it sees fit so it can promote itself and preserve the freedoms of the politicians who control it.
Obama's famous "keep your doctor" remark defines what we're hearing on the early Democratic campaign trail. The only way to level the field is to limit the freedom of choice whether that means your medical care, the income you get to keep, the vehicle you drive, or the retirement investments you make and save thanks to a Wall Street that has a big, red, liberal target all over its back.
American socialism will make the individual irrelevant.This is just a leftist numbers game. Your personal freedom and the choices that freedom gives you will fall to what Democrats decide you should have. If this concerns you, don't worry. Their government will be happy to trade your freedom for something more appropriate.
UPDATE October 12, 2019: Warren campaign denies freedom to make an honest choice
Last week Elizabeth Warren's alleged pregnancy dismissal gaffe was all over the news. The right cried liar. The left cried foul. Either way, this new attack on Warren's honesty can't compete with her Native American heritage claim. Not even close.
The senator is a big proponent of anti-corruption legislation including her own Anti-Corruption and Public Integrity Act. Among other sweeping changes, S. 3357 creates an ethics agency for federal employees and mandates ethics plans for presidential transition teams.
S. 3357 goes after lobbyists, but her bill doesn't demand transparency and accountability from presidential candidates like Warren before they win an election. The senator's campaign website lists 50 items under "What Elizabeth Will Do."18 Few, if any of her plans are achievable without a cooperative House and Senate unless Warren plans to assume presidential powers unprecedented in American history, including changing the Constitution to get rid of the Electoral College.
There is nothing ethical about handing trusting voters a laundry list you can't deliver. Some are savvy enough to know that this is just a game and a joke played on the nation, but not all. Manipulating those who don't know better to get yourself elected is unethical and dishonest, especially from a presidential candidate who stakes her claim to saving our democracy.
UPDATE November 10, 2019: freedom to refuse to repeat the mistakes of the past
Europe just commemorated the 30th anniversary of the end of the Berlin Wall. At the same time, we the people of a nation whose history opposes everything that barrier between east and west represented is determined to put up a Berlin Wall of our own.
Trump said it best in a November 9, 2019 commemoration of the fall of the wall:
The Cold War has long since passed, but tyrannical regimes around the world continue to employ the oppressive tactics of Soviet-style totalitarianism, which have cast a long, dark shadow over history.19
These words will be forgotten as the Democratic Party divides Americans with self-serving demands for a socialist economy and a totalitarian society where only the party's values and beliefs will be tolerated.
America is quickly erecting a wall between left and right that may never come down because beliefs and convictions are so much harder to tear apart than brick and mortar.
We should be smart enough not to repeat the mistakes of the past. Socialist economies don't work. Totalitarian mindsets only serve those in power. Nothing proves this point like what happened in Germany after the war.
America was built and has persevered on the promise of freedom and free enterprise. Socialism and totalitarianism were something we rejected until now. Worst of all, the seeds of our destruction are coming from our own people because they have the freedom to enforce their beliefs through our political system.
UPDATE December 18, 2019: today we lose freedom from election interference
Today the Democratic Party will pat itself on the back for taking a historic step. Why members think this trendsetting, partisan nuclear option is smart is quite the conundrum. Is it because when you've gone this far with a very bad idea it's difficult to turn back, even when common sense dictates that you are making a huge mistake that will inevitably end in failure and retribution?
Russian election interference is now a relic that won't rear its head again until the Senate gives a thumbs up to Trump and Democrats need something to fall back on for 2020. Look for emergency, election-protecting legislation to make its way through the House next year and then die there. Like the rest of their very partisan bills it will go nowhere.
Meanwhile Trump will campaign on his big impeachment win.
Democrats will look like fools.
The American people will lose one of the freedoms we thought was inalienable.
American people are the big losers
Americans are the big losers today. We will lose the right to freedom from interference in our elections not because Russia is tinkering with our democracy or because Trump pushed a few buttons in Ukraine. We will lose our freedom to free, democratic elections because one of our political parties set a precedent that we can't roll back.
Angry, take no prisoners partisanship is at a fever pitch. It shows no signs of abating, so expect the same thing to happen after the 2024 election and even after 2020 if Democrats think they can dig up new dirt after Trump wins his next four years. Looking forward we should expect impeachment threats to begin early in every one of our election cycles, especially if the numbers in Congress are agreeable. Capitol Hill, not the ballot box will be where our elections are held.
Thank Democrats for this. In the name of protecting our democracy they just took it away forever.
UPDATE January 4, 2020: freedom to benefit from free enterprise
Not all businesses that provide jobs are the big, bad corporations Democrats hate because they haven't yet figured out how to take away the lion's share of their profits. The opposite is true. Even Barack Obama recognized the importance of small employers and the jobs they struggle to create and maintain.
Cook County, Illinois must have missed the meeting where Democrats agreed to spare small employers from the same punishing agenda they promise will descend on corporate America as soon as they have the power to get away with it.
As the Chicago Tribune reported, Cook County just whacked businesses with new property tax valuations on top of the fees, fines, penalties, and overall oppressive regulations that make doing business in the county a foolish proposition. The company I work for was whacked with a nearly 90% increase that makes it the height of foolishness to even consider doing business from Cook County.
From a political, save your ass perspective whacking businesses harder than families makes sense for county politicians. Angry voters vote against you and your party. Even Cook County Democrats can figure that one out.
Except those business create jobs and when they leave they take their jobs with them.
Small businesses already pay lots of taxes and fees at every level of government. Employers just got hit with a $9.25 state minimum wage increase that portends fewer hours and jobs for low wage workers as the cost of doing business continues to rise. That's what happens when Democrats decide to pass around the wealth. Businesses push back because they don't have a choice.
No freedom in Cook County Democratic Party dictated free enterprise
Free enterprise works best when we leave businesses to their own devices as much as possible. That's why we call it "free enterprise" and not "Democratic Party enterprise."
While most of us can agree that some regulations make sense, driving businesses from the county is a stupid plan, especially when we're bordered by states that would love to have our taxes and jobs and provide an overall economic climate that's a lot friendlier than the wreck some of us will be forced to leave behind.
There is a bottom to the pot of gold Democrats see in each and every taxpayer whether it's a working family, a small business, or a mega corporation. My company is at the bottom right now and we have lots of company in a state that lost more residents than any other in the nation over the past decade.
That's the problem with not understanding how freedom works. Cook County and the state of Illinois are going to learn too late that when Democrats take it away the taxpayers with the means to keep the state afloat will take their money and their jobs somewhere else.