No matter your views on gun control, we have to give gun owners credit. When they saw where the White House was headed they took action. They bought guns, if we can believe reports from the media. Perhaps gun owners are our keenest observers of how many freedoms Democrats have taken away.
How many American freedoms have disappeared since 2009 while the Democratic Party used our representative government against us? The Recovery Act handed Americans a massive deficit as record unemployment persisted, stripping millions of their freedom from want. Strong rhetoric and a pledge from Republicans to repeal Obamacare went nowhere, leaving our freedom of choice for our health care to the government. Tax rates have gone up for middle class and wealthy taxpayers alike. Threats from nuclear proliferation and violence against Americans have escalated. How did the country respond? We put the same man back in the White House and kept Democrats in charge of the Senate.
American freedoms are not confined to the Constitution and Bill of Rights.
Not all of our freedoms and rights are spelled out in the Constitution and Bill of Rights. We expect the freedom to educate our kids with our tax dollars as we see fit. The right to choose our health care provider is something many will kiss goodbye as employers drop health insurance plans because of Obamacare.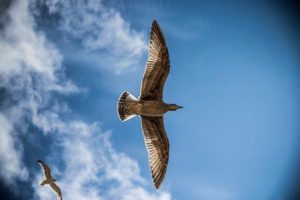 We expect the freedom from harm, a not unreasonable demand, given the amount we pay for defense. Franklin Roosevelt has been used as a Democratic excuse for whacking the 22nd Amendment.¹ Did Democrats forget that freedom from fear was one of his fundamental four freedoms? We lost that one, too, holding ourselves powerless in the face of a nuclear North Korea, threats of a nuclear Iran, and the killing of Americans in the Muslim world.
Knee-jerk partisanship does not imply vision.
Barack Obama is no FDR. One wonders if he could articulate four freedoms he would guarantee to Americans. He is no Ronald Reagan or JFK, either. Regardless of your partisan leanings, there is no vision in this White House. Instead, we have knee-jerk partisanship masquerading as a long-range plan.
In the wake of an ugly December 2010 congressional spending battle and the shootings that injured Gabrielle Giffords, Democrats tried to stifle freedom of speech by demanding that political rhetoric be toned down (see: Arizona Tragedy: Only Fools Make Sense of Crazy), threatening a constitutional guarantee and another of FDR's four freedoms while they blamed partisanship for bloodshed. Will the newest government tyranny come as an overreaching effort to control guns and violence in our society?
This is what government tyranny does to our freedoms.
We lost our freedom for our kids to participate in an education system that uses public money to nurture learning. Instead, Democrats subordinated children's needs to spending on pensions and benefits for teachers, appeasing unions, and making sure that resources are spread thin enough to provide free education for the children of illegal immigrants.
We lost our freedom to protect our democracy when the government decided that states should be sued for checking identification to determine whether citizens or illegals were entering our voting booths (see: Seven Reasons to Endorse the Idea of Illegal Immigrants Voting).
We lost our freedom to choose our health care system by putting the government in the driver's seat. At least when the private sector determined our health care costs we had the freedom to say no. Now we have threats of fines and penalties.
We lost our freedom from unreasonable taxation as demands to tax the wealthy turned into a tax increase on everyone. What makes the Obama tax rates so unreasonable? Not only are they based on the lie of no middle class tax hike, the money will be spent as quickly as it is collected.
We lost our freedom to decide what our kids eat in school as the Healthy, Hunger-Free Kids Act imposed the government's views on childhood nutrition, baiting school districts with education funds.
Many Americans are still searching for their freedom from want, another of FDR's four freedoms, as the president and his advisers demonstrate their appalling ignorance of how capitalism works and what makes a free market economy prosper.
Nuclear legislation is government tyranny, too.
No, not nuclear as in North Korea and Iran. Nuclear as in blowing up the barn to let the horse out.
In the predictable partisan aftermath of the Newtown tragedy there has been some heavy maneuvering by the White House. When you hear phrases like "serious and complex"² coming out of Washington, you can bet we are headed for trouble. What started as calls for an assault weapons ban has turned into this:
If we're going to change things, it's going to take a wave of Americans — mothers and fathers, daughters and sons, pastors, law enforcement, mental health professionals — and, yes, gun owners — standing up and saying 'enough' on behalf of our kids."³
A White House blog post talks about Arne Duncan and Health and Human Services Secretary Kathleen Sebelius getting in on the action, about community organizations, business owners, medical groups, and the entertainment and video game industries.4 Democrats are likely swooning at the thought of the grants and giveaways this opportunity presents, all in the name of saving children whose future is already on shaky ground, thanks to the spending cuts that will fall by the wayside as Congress diverts the nation's attention with a hot button issue like gun control. Like prosperity, it could be a long time before the freedoms Democrats have taken away return. If they ever get their hands on the 22nd Amendment, those American freedoms will be gone for good.
UPDATE February 11, 2018: your rights and freedoms four years later.
Five years have passed since this post was published. Republicans think they are in charge, but little has changed. In fact, the rights and freedoms we fought to preserve while Obama was president are in greater jeopardy that ever.
These are some of things tyranny from the Democratic left brought us since Trump took over:
1.Democrats shut down the government on behalf of the same illegal immigrants they didn't start on a path to citizenship even when they had a congressional majority.
2.The LGBT community forced a Supreme Court case over whether a small business can refuse to bake a cake.
3. Republican voters are vilified for the choice they made at the polls. Even members of their own party made the shrewd calculation that political fortune is better served by siding with the opposition and refusing to support Trump.
Think Graham, Flake, McCain, and a host of others. Then think about the fundamental pillar of our democracy that Democrats claim is about to go under: the right to vote for the candidate of our choice.
4. We lost the freedom to afford health care. Insurance premiums are so expensive and insurers so scarce that being protected from the catastrophe of an uninsured major illness is more dangerous for many than taking a chance.
Republicans had a hand in this. They promised better and delivered nothing except a repeal of the insurance mandate that further destabilized the market.
5. We allowed a rash of assault and harassment accusations from liberal Hollywood to deny reasonable doubt, the presumption of innocence, and ultimately due process rights to the accused despite the passage of years and the fortunes made by accusers who hitched their careers to power players who create fame.
This trend swept over the rest of the nation and recently took down White House aide Rob Porter. In our Democratically-moderated liberal society an accusation proves guilt.
6. College campuses increasingly deny freedom of speech to anyone endorsing right of center beliefs. A rally for the right means angry protest, violence, disruption, and arrests under the presumption that only liberal beliefs are acceptable.
7. Your money still isn't yours and a tax break isn't a tax break if Americans who pay the most get one too. Republicans put some money back in your pocket so you can decide how to spend it. There is nothing that speaks to freedom like being able to decide what to do with what you work so hard to earn.
UPDATE June 24, 2018: freedom to choose your beliefs is gone, too
An absolutely appalling news story about Press Secretary Sarah Huckabee Sanders circulated yesterday after she was kicked out of a restaurant in Virginia on Friday. There is no need to elaborate on the details. The message is clear: believe what Democrats want you to believe, or get out.
The left is winning the war of words and with that victory one our fundamental freedoms is gone: the freedom to choose your political beliefs.
Fortunately most of us don't stand out because of what we believe, though you may find yourself whispering in public places when the discussion turns to current events or politics. The left uses the symbolism of Nazi Germany against the Trump administration. Now we need to consider how long it will be before businesses start to ban conservative talk or we find signs in windows that Republicans are not welcome.
When a baker refused to bake a cake for a gay couple he was sued. When a Republican entered a restaurant she was kicked out. Does that tell you anything about where our freedoms are headed?
UPDATE July 22, 2018: freedoms taken away by liberal federal judiciary
This post is about freedoms for Americans but these aren't the only freedoms we need to worry about. At some point giving freedoms to others impinges on our own liberties as citizens of a sovereign nation.
What would liberal Democrats do without California judges?
Federal judges in California blocked joint Trump administration-Justice Department policies on sanctuary cities, border trespassers, and flight security.
Earlier this month Judge John Mendez stomped down on policies designed to limit California's sanctuary laws. According to The Hill, state Attorney General Xavier Becerra saw this as a boon to citizens' security.
Meanwhile, ICE sweeps across the nation argue otherwise as the agency rounds up criminal illegal immigrants Democrats pretend don't exist.
Last week it was a San Diego judge who refused to allow the deportation of migrant families recently taken into custody, separated, and reunited. Last year is was Trump's "Muslim ban." In January it was his plan to halt DACA amnesty.
You get the idea. One judge in a state that makes a point of being liberal beyond reason and intelligence has the right to enforce California law and politics across the country. That changes how your state and local governments enforce the law and empowers cities like Chicago that already have sanctuary policies to protect criminals.
America is a sovereign nation. That is changing. Taxpaying citizens are forced to take in anyone from anywhere at any time because it suits the whims of one man or woman in one state that repeatedly thumbs its nose at anything vaguely representing conservative policy. When that happens we lose our freedom and as everyone knows, when the government gives something away it is very difficult to take it back.
UPDATE November 11, 2018: partisanship replaces right to free, honest elections
After nearly two years spent trying to figure out how Russia trashed our Democracy, we just proved again that America can't even count its own votes. When we go to a recount, our right to free, honest elections is called into question.
Florida's own Alcee Hastings joined prominent Democrats who got behind the effort to clean up their state's election machinery before midterms:
As instructed by the Omnibus, the Election Assistance Commission will make $19,187,003 available to the State of Florida. We urge you as our chief state election official to request these grant funds to help fortify Florida's election equipment and systems databases, as well as provide cybersecurity training to election officials.6
That's a lot of money to spend on another vote counting snafu.
Did state Rep. Lois Frankel forgot she signed the letter? Frankel directed her ire at Trump:
The latest Twitter tirades by President Trump and Senator Rubio, along with Governor Rick Scott's lawsuits, threaten to distort the will of the people in Palm Beach and Broward Counties.7
So did Congresswoman Frederica Wilson. She accused Governor Rick Scott and Sen. Marco Rubio of trying "to silence the voices of voters in our state."8
As statewide officeholders, Rubio and Scott should be working overtime to ensure that every single constituent's ballot is counted. Rubio has chosen instead to echo Donald Trump's conspiracy theories, while Scott has filed a lawsuit and called for an investigation into ongoing ballot counts.9
There shouldn't be anything partisan about tallying election results. This is about stewardship and simple math, not a war between Republicans and Democrats.
Next time around we should let Russia count the ballots for us. We haven't seen any indication yet that they would be less respectful of our Democracy and right to free, honest elections than our own people and we do know for certain that they people who are more tech savvy than whoever is steering the election process in Broward and Palm Beach Counties.
UPDATE February 17, 2019: no freedom to protect yourself when the government won't
On Thursday Nancy Pelosi was quick to threaten Republicans with a possible presidential emergency declaration against guns as revenge for Trump's efforts to build a border barrier.
That's assuming, of course, that the party manages to push its ridiculous open borders, green deal, everything for free agenda past naïve liberal voters in 2020.
The Fourth Amendment gives us the right to be secure in our persons. Granted, this freedom is meant to protect us from unreasonable police intrusion but it's not much of a stretch to assert that we should have the freedom to be secure from attacks by foreigners the government allows into our country in violation of the law.
It's also not much of a stretch to worry when the government refuses to protect us and then threatens to deny us the freedom to protect ourselves.
UPDATE July 3, 2019: don't expect the freedom to enjoy the 4th of July as a conservative American
Not even our most quintessentially American observance of who and what we are is sacred. Democrats decided to turn the 4th of July into another opportunity to vent their partisan rage.
In the same week that a congressional visit to the Southern Border led to unsubstantiated claims of migrants drinking from toilets to further deteriorate our national image and a ridiculous suggestion that we go after individuals because of their online remarks about members of Congress we are confronted with Democrats attacking Trump over his plans for the 4th:
President Trump's decision to insert himself into the U.S. capital's nonpartisan Fourth of July celebration keeps inviting more controversy to a holiday best known for uniting Americans around celebrations of the nation's birthday.10
The criticism keeps coming. From Rep. Betty McCollum (DFL-MN):
The Fourth of July festivities in our nation's Capital are intended to be patriotic and welcoming to all Americans. Instead, Mr. Trump is hijacking the celebration and twisting it into a taxpayer-funded, partisan political rally that's more about promoting a Trumpian cult of personality than the spirit of American independence and freedom.11
Democrat Don Beyer (D-VA) demanded that the president pay us back:
President Trump's attempts to make the annual Independence Day celebration in the National Capital Region about himself are appalling. Even worse, the authoritarian-style trappings he demands, including tanks, will come at a great cost to taxpayers, and threaten significant harm to local roads and bridges.12
And the damnation will rain down until the clock strikes midnight on July 5.
Republicans don't pass the National Defense Authorization Act on their own. They need help. As Senator Roger Wicker (R-MS) points out:
The NDAA process is one of the most important and bipartisan efforts in Washington. That is because legislators from both sides of the aisle recognize that the national defense is our first priority.13
For the astounding amount of taxpayer money that goes into defense each year, shouldn't we at least be able to see what we pay for?
Not in Democrat Land. This is the same party that raised no objections when Barack Obama decked out the White House in rainbow pride colors to celebrate SCOTUS' gay marriage decision with no regard whatsoever for Americans who might object to the display.
Now it's Trump's turn.
There is no such thing as nonpartisan in Washington. Americans put Trump in the White House and I can guarantee you that as deplorable as Democrats find us, we aren't going to object to whatever our president dreams up to commemorate American freedom.
As a sop to angry Democrats perhaps he can offer to paint the tanks.
UPDATE July 4, 2019: freedom to be what we are
Let's skip the history lesson and cut to the chase. America isn't about socialism. It runs counter to everything this country has ever stood for. Socialism strips the challenge out of life.
It doesn't level the playing field. It tills it under and leaves it bare and barren.
The results of a new Pew Research survey released last week reveal our frightening acceptance of socialism:
Nearly two-thirds of Democrats (65%) have a positive view of socialism, but only 14% have a very positive view.14
Even 14% is an appalling figure, but two-thirds?
GALLUP tells us that "Four in 10 Americans Embrace Some Form of Socialism" and that 43% think it would be good for America.15
That's all Americans, not just Democrats.
Oklahoma Congressman Markwayne Mullin all but coined a new term when he argued against our growing socialist inclinations:
America is better than 'one size fits all' policies and a theory that inspires zero competition and idleness. Government-run health care? Education for all on the taxpayer's dime? Doesn't sound like greatness to me.16
Let's call the ultimate Democratic Party hypocrisy what it is: "government greatness." There is nothing great about it unless you are a politician pandering to America's lowest denominator and intent on creating as many dependents as possible.
Apparently it's a winning strategy. How else can we explain the prominence of leftist politicians whose words portend America's decline and eventual downfall?
UPDATE July 27, 2019: freedom to be innocent even if you are the president
Question: what is the only kind of criminal who is guilty without ever being charged?
Answer: a Republican president.
That's what we heard from the Democratic Party last week after they were embarrassed because Robert Mueller refused to say what they wanted him to say.
The 2020 Election is much too important to let this thing go. Trump is a criminal. He is guilty without ever being charged or tried.
All Democrats need is some evidence to prove it.
That's a problem. They don't have that evidence and from what we've seen they never will. They've been hard at work making Trump a criminal since January 2016.
They'll continue to scramble down rabbit hole after rabbit hole until the last ballot is contested weeks after November 3, 2020.
This isn't over until it's over and that means it's never going to end.
A win from the Mueller disaster? No, just more empty words.
Democracy Protector-in-Chief John Sarbanes tried to salvage a win from the Mueller wreckage:
In addition, Mueller underscored – in stark terms – the efforts undertaken by President Trump, members of his campaign and officials within his administration to obstruct the Special Counsel's investigation by repeatedly lying to the FBI, tampering with witnesses, falsifying and destroying documents and engaging in a coordinated cover-up to hide the truth from the American people. Our oversight committees will continue to press the case that no one is above the law and will follow the evidence wherever it leads.17
I'm not a lawyer, but these sound like crimes to me. If the evidence is there, do something. If it isn't, please just shut the hell up. Just because Democrats hate this president beyond the bounds of reason and sanity is no justification to refuse to extend the protections they will defend to the death for any street level dope dealer.
Even America's president deserves the freedom to be innocent.
UPDATE August 31, 2019: freedom to pursue happiness
I'm sure there are places where you can enjoy this freedom without interference from the government. Illinois is not one of them and especially not Chicago.
While Governor Pritzker and his flunkies downstate struggle to come up with ways to extract even more revenue from beleaguered state residents, Chicago's new mayor just dropped a bombshell. The city will come up short to the tune of $838 million in 2020.
People who live in the city know what that means, but that doesn't mean the rest of us are off the hook. A Democrat in the governor's mansion brings near-perfect collusion between downstate Democratic politics and Mayor Lightfoot's violent fiscal wasteland that threatens everyone who lives in this state.
We have the freedom to smoke dope and gamble in our state, but we don't have the freedom to pursue happiness. The only solution is to leave Illinois because. like other states straitjacketed by irresponsible Democrats, there is no escape from this deepening fiscal tragedy.
UPDATE: freedom from identity politics
Kiss one united America goodbye. Democrats accuse Trump of dividing the country, but the party's future is pinned to identity politics that recognizes some groups as worthy and others as not only unworthy, but enemies of the people.
Have you ever wondered why Republicans have congressional caucuses with names like "Freedom Caucus" and "Study Committee" while Democrats have caucuses that focus on divisive differences like race, ethnicity and even sexuality like the Black Caucus, Hispanic Caucus, and LGBT Equality Caucus?
It's a lot easier to serve the needs of small groups of people and use them to push legislation that opens the door to larger social change than it is to serve the needs of the entire American people.
Democrats aren't stupid, though. They have also turned America's middle class into a catchall for everything wrong with our society. This is identity politics at its worst, because the argument only works when we turn those who have risen above the middle class into America's enemies.
We should have the freedom to be one American people again.
Democrats are doing everything in their power to take that freedom away and trust me, we will reach a point where we are so angry and divided that America as we value it will be gone.
UPDATE September 29, 2019: can impeachment protect freedom of choice?
Democrats are pushing forward to deny us the right to elect a Republican president. They think abolishing the Electoral College will help with that, but in the likely event they won't be able to change the Constitution they have another strategy. Impeachment is now a lot more real after Nancy Pelosi just gave the appearance of kicking her party's oust Trump movement into high gear.
Throwing Trump to the sidewalk is probably not going to succeed, but in the meantime the House impeachment inquiry circus may accomplish one important thing: it will help preserve our freedom of choice by shoring up Trump's base of support.
Socialist economies don't provide that freedom. They level. They don't promote, encourage, or foster development. Government takes and doles out as it sees fit so it can promote itself and preserve the freedoms of the politicians who control it.
Obama's famous "keep your doctor" remark defines what we're hearing on the early Democratic campaign trail. The only way to level the field is to limit the freedom of choice whether that means your medical care, the income you get to keep, the vehicle you drive, or the retirement investments you make and save thanks to a Wall Street that has a big, red, liberal target all over its back.
American socialism will make the individual irrelevant.This is just a leftist numbers game. Your personal freedom and the choices that freedom gives you will fall to what Democrats decide you should have. If this concerns you, don't worry. Their government will be happy to trade your freedom for something more appropriate.
UPDATE October 12, 2019: Warren campaign denies freedom to make an honest choice
Last week Elizabeth Warren's alleged pregnancy dismissal gaffe was all over the news. The right cried liar. The left cried foul. Either way, this new attack on Warren's honesty can't compete with her Native American heritage claim. Not even close.
The senator is a big proponent of anti-corruption legislation including her own Anti-Corruption and Public Integrity Act. Among other sweeping changes, S. 3357 creates an ethics agency for federal employees and mandates ethics plans for presidential transition teams.
S. 3357 goes after lobbyists, but her bill doesn't demand transparency and accountability from presidential candidates like Warren before they win an election. The senator's campaign website lists 50 items under "What Elizabeth Will Do."18 Few, if any of her plans are achievable without a cooperative House and Senate unless Warren plans to assume presidential powers unprecedented in American history, including changing the Constitution to get rid of the Electoral College.
There is nothing ethical about handing trusting voters a laundry list you can't deliver. Some are savvy enough to know that this is just a game and a joke played on the nation, but not all. Manipulating those who don't know better to get yourself elected is unethical and dishonest, especially from a presidential candidate who stakes her claim to saving our democracy.
UPDATE November 10, 2019: freedom to refuse to repeat the mistakes of the past
Europe just commemorated the 30th anniversary of the end of the Berlin Wall. At the same time, we the people of a nation whose history opposes everything that barrier between east and west represented is determined to put up a Berlin Wall of our own.
Trump said it best in a November 9, 2019 commemoration of the fall of the wall:
The Cold War has long since passed, but tyrannical regimes around the world continue to employ the oppressive tactics of Soviet-style totalitarianism, which have cast a long, dark shadow over history.19
These words will be forgotten as the Democratic Party divides Americans with self-serving demands for a socialist economy and a totalitarian society where only the party's values and beliefs will be tolerated.
America is quickly erecting a wall between left and right that may never come down because beliefs and convictions are so much harder to tear apart than brick and mortar.
We should be smart enough not to repeat the mistakes of the past. Socialist economies don't work. Totalitarian mindsets only serve those in power. Nothing proves this point like what happened in Germany after the war.
America was built and has persevered on the promise of freedom and free enterprise. Socialism and totalitarianism were something we rejected until now. Worst of all, the seeds of our destruction are coming from our own people because they have the freedom to enforce their beliefs through our political system.
UPDATE December 18, 2019: today we lose freedom from election interference
Today the Democratic Party will pat itself on the back for taking a historic step. Why members think this trendsetting, partisan nuclear option is smart is quite the conundrum. Is it because when you've gone this far with a very bad idea it's difficult to turn back, even when common sense dictates that you are making a huge mistake that will inevitably end in failure and retribution?
Russian election interference is now a relic that won't rear its head again until the Senate gives a thumbs up to Trump and Democrats need something to fall back on for 2020. Look for emergency, election-protecting legislation to make its way through the House next year and then die there. Like the rest of their very partisan bills it will go nowhere.
Meanwhile Trump will campaign on his big impeachment win.
Democrats will look like fools.
The American people will lose one of the freedoms we thought was inalienable.
American people are the big losers
Americans are the big losers today. We will lose the right to freedom from interference in our elections not because Russia is tinkering with our democracy or because Trump pushed a few buttons in Ukraine. We will lose our freedom to free, democratic elections because one of our political parties set a precedent that we can't roll back.
Angry, take no prisoners partisanship is at a fever pitch. It shows no signs of abating, so expect the same thing to happen after the 2024 election and even after 2020 if Democrats think they can dig up new dirt after Trump wins his next four years. Looking forward we should expect impeachment threats to begin early in every one of our election cycles, especially if the numbers in Congress are agreeable. Capitol Hill, not the ballot box will be where our elections are held.
Thank Democrats for this. In the name of protecting our democracy they just took it away forever.
UPDATE January 4, 2020: freedom to benefit from free enterprise
Not all businesses that provide jobs are the big, bad corporations Democrats hate because they haven't yet figured out how to take away the lion's share of their profits. The opposite is true. Even Barack Obama recognized the importance of small employers and the jobs they struggle to create and maintain.
Cook County, Illinois must have missed the meeting where Democrats agreed to spare small employers from the same punishing agenda they promise will descend on corporate America as soon as they have the power to get away with it.
As the Chicago Tribune reported, Cook County just whacked businesses with new property tax valuations on top of the fees, fines, penalties, and overall oppressive regulations that make doing business in the county a foolish proposition. The company I work for was whacked with a nearly 90% increase that makes it the height of foolishness to even consider doing business from Cook County.
From a political, save your ass perspective whacking businesses harder than families makes sense for county politicians. Angry voters vote against you and your party. Even Cook County Democrats can figure that one out.
Except those business create jobs and when they leave they take their jobs with them.
Small businesses already pay lots of taxes and fees at every level of government. Employers just got hit with a $9.25 state minimum wage increase that portends fewer hours and jobs for low wage workers as the cost of doing business continues to rise. That's what happens when Democrats decide to pass around the wealth. Businesses push back because they don't have a choice.
No freedom in Cook County Democratic Party dictated free enterprise
Free enterprise works best when we leave businesses to their own devices as much as possible. That's why we call it "free enterprise" and not "Democratic Party enterprise."
While most of us can agree that some regulations make sense, driving businesses from the county is a stupid plan, especially when we're bordered by states that would love to have our taxes and jobs and provide an overall economic climate that's a lot friendlier than the wreck some of us will be forced to leave behind.
There is a bottom to the pot of gold Democrats see in each and every taxpayer whether it's a working family, a small business, or a mega corporation. My company is at the bottom right now and we have lots of company in a state that lost more residents than any other in the nation over the past decade.
That's the problem with not understanding how freedom works. Cook County and the state of Illinois are going to learn too late that when Democrats take it away the taxpayers with the means to keep the state afloat will take their money and their jobs somewhere else.
UPDATE January 25, 2020: freedom to exercise our consent
Democrats are trying to take away our freedom by circumventing the electoral process that gives our government legitimacy.
That electoral process is one of our fundamental freedoms. Democrats are setting a precedent here and now to take it away after each and every election that a Republican wins our highest office. Remember, the current Ukraine excuse for impeaching Trump came long after the party's insistence that the results of a valid election be overturned. Five Articles of Impeachment were drawn up in November 2017 because:
President Trump's actions have become "dangerous for democracy."20
What's so egregious about impeachment is that it is such a rabidly partisan process. We saw that with Bill Clinton. How well would his escapades have gone over in today's climate when simply bumping into someone at a supermarket risks an assault charge?
If Democrats made the decision, he would be exonerated again.
House and Senate Democrats have amnesia about Obama's actions in 2013 when he suspended military aid to Egypt. They didn't mention his 2011 military actions in Libya, either, while they attacked Trump for taking out Qasem Soleimani without asking permission that would most certainly have been denied.
None of this matters now. This is a different time and place. There is unprecedented hatred for our president. Impeachment persecutor Adam Schiff (D-CA) claims:
President Trump illegally withheld U.S. taxpayer dollars as leverage to get the Ukrainian president to help him win reelection, another indication of the extreme lengths to which the President would go to coerce a foreign power into helping him cheat to win.21
That's a pretty naïve statement. There is no length too extreme in our politics and that includes the ridiculous extremity Schiff and his party have indulged in their effort to override the consent of the governed and eliminate this president. Their every action during the impeachment process has had one goal in mind: make way for a Democratic presidency in 2021.
No fair shake for Republican voters or our democratic electrical process
A president only wins if the people give their consent. We did that. Democrats have been furious ever since and have abused their power to overturn the 2016 election. Rep. Steve Scalise (R-LA) makes the point:
Given that over 100 Democrats voted to impeach President Trump before the July phone call took place, it's no surprise they're not giving him a fair shake.22
Republican voters aren't getting a fair shake, either. Democrats are taking away our consent as part of their campaign to deny us one of our most fundamental freedoms and replace it with one of their own in November 2020.
UPDATE February 2, 2020: Americans win back their freedom from loyalist Democrats
On Friday, Illinois Senator Dick Durbin threw in the towel on dumping Trump with a press release that stated:
The Senate impeachment jury has been terminated by Senator McConnell and his loyalists, but the ultimate jury of American voters will have the last word in November.23
The loyalist slight was a consistent theme throughout these tawdry proceedings. Durbin speaks of "the truth," but the truth is this was the culmination of a doomed Democratic loyalist effort that started years ago.
Give Durbin credit for relegating the president's fate to the "jury of American voters" (see the January 25, 2020 update). The future of this presidency should never have left that most important public forum. Democratic Party loyalists tried to wrench an election away from Republican voters because they didn't like the outcome. That's not how freedom works.
Nancy Pelosi should understand this too, but instead she holds firm that a Senate trial is meaningless unless she gets what she wants:
Well, he will not be acquitted. You cannot be acquitted if you don't have a trial, and you don't have a trial if you don't have witnesses and documentation and that.24
Score one gargantuan loss for the speaker and an even bigger win for this fundamental freedom owed the American voter. Durbin, Pelosi, and their liberal loyalist cohorts will have to wait until November for Trump's final acquittal from the ballot box.
UPDATE February 17, 2020: no freedom to drive without state interference
Why does this discussion on Democrats stealing our freedom keep circling back to Illinois? Because our state is masterful at finding innovative new ways to trade freedom for desperately needed revenue.
Driving in Chicago area traffic is a commuter nightmare thanks to road construction, accidents, potholes, threatening traffic laws, rising gas taxes, bullets flying on the freeway, and the pay as you drive iPass system.
A Chicago Democrat just introduced a confusing bill in Springfield that will make the situation worse.
The new intrusion on our freedom to be left alone without the government interfering comes from ridiculous Illinois HB4571, the Gas Station Attendant Act. If passed, the gas pumping bill mandates that:
no gas may be pumped at a gas station in this State unless it is pumped by a gas station attendant employed at the gas station.25
Should we laugh or cry? State Rep. Camille Lilly's bill is only a few sentences long and contains no details. If the bill ever passes, my suspicion is that the state will use it to license gas station attendants for some extra revenue and perhaps tack on an "attendant's tax" at the pump. There is no mention of that, though. Rep. Lilly's explanation that the legislation "is not intended to pass as is" but will create jobs and "convenience at the pump"26 makes even less sense. We already spend enough time circling filling station parking lots trying to find an empty slot. Adding another person between drivers and the gas pump won't make the situation better.
The Illinois Policy Institute lists27the various ways state government has made our freedom to drive an expensive endeavor. Taxes and fees that increased by $1.9 billion in 2019 alone.28 In a state that prides itself on being progressive these are some of the most regressive of ways to extract money from residents. When driving becomes more expensive we drive less and that impinges on our freedom. That cost can be measured in dollars and cents, in time spent waiting in traffic backups, or in the case of HB4571 waiting for our turn in line at the pump.
UPDATE March 3, 2020: freedom to vote without fear in a primary election
The Illinois primary is March 17, 2020. That means we have to declare our party out loud, in a line of people, to get the correct ballot. I never thought about it before this year, but after hearing about the latest incident of political violence directed at a Trump-supporting teenager who was slapped at a New Hampshire polling place I have to wonder: do I really want to announce that I am a Republican to a crowd of people? Will I be dragged out into the polling place parking lot and beaten within an inch of my life because my
political affiliation means I endorse a Democrat-proclaimed hateful agenda?
Not likely, but why should this thought even cross my mind and how many other voters wonder the same thing?
There is a hyperlink list of political violence incidents against conservatives on the docs.house.gov website. There is no indication of where it came from, but the links lead back to the news articles for each incident cited. This list of negativity and outright attacks against conservatives is a shameful account of how the left uses the Trump presidency to take away our freedom.
In liberal, Democrats-only Illinois there is no foreseeable circumstance that would lead me to wear a MAGA hat in public. That's a pretty sad statement about where we allowed our politics to lead us. For now that hat will have to sit proudly on my desk, away from the eyes of those who might do me harm because of it.
As to the primary, nothing keeps me from voting on Election Day, not even being a Republican in Illinois.
UPDATE March 20, 2020 1:00 p.m.: is this where our freedoms end?
A few weeks ago most, if not all of us were completely unfamiliar with the phrase "shelter in place." Now everyone in America knows what it means. Considering the risk that's behind it, we probably haven't given a lot of thought to the consequences for our fundamental freedoms.
Shelter in place, statewide school and business shutdowns, and other coronavirus pandemic-era restrictions raise an ugly question we can't ask right now. How much of what state and local government are doing is legal and constitutional?
That's an issue scholars will still be fighting over many years from now, assuming our society is still here. America is under tremendous social and economic strain. An election just seven months away places enormous opportunity and damaging pressure on public officials trying to ameliorate the consequences of this gradually unfolding crisis.
California's Democratic governor issued a shelter in place order for all state residents. New York City won't be far behind if Democratic Mayor Bill de Blasio has his way. Illinois governor JB Pritzker shut down the schools, restaurants, and bars, but let the state's recreational marijuana dispensaries stay open and held the state primary election on schedule. Inexplicably, Washington State has yet to take the same restrictive step as its southern neighbor California, though it is also afflicted with a vast number of COVID-19 cases.
These are judgment calls that only hindsight can evaluate. The capricious nature of these restrictive orders shows just how fragile our constitutional rights can be in a time of crisis. Our freedom to do something as simple as leaving our houses to visit with friends or attend a crowded church is so basic we don't even think about it as one of the fundamental rights we enjoy as Americans. The Constitution protects these liberties, but what happens when protecting our individual liberty threatens the liberty and lives of others?
That's a conundrum we won't solve any time soon, if ever. The consent of the governed, that most-important American value that Democrats vow to protect from Trump, has become wholly irrelevant during a growing catastrophe that all but mandates that we give up our rights.
5:05 p.m.: New York joined California and Illinois with a new statewide restrictive order. That's three Democratic governors and three states that can ill-afford the shutdown or the consequences for the business community of a virus our public health system is far from prepared for.
UPDATE April 13, 2020: we lost the freedom to just live our lives
As this crisis I won't bother to name drags on public health authorities keep shortening the list of what we can do to stay safe. We've even been warned to limit tasks basic to our survival like trips to buy food and medicine. Any outside contact can mean death. That's not a good place to find ourselves. Is the air poison? Is stepping outside too dangerous too even consider?Across the country officials are taking the next step and clamping down on our freedoms with no end in sight.
The Los Angeles Times reported on California's extreme measures to contain COVID-19. They include criminal charges against businesses and punishing seemingly harmless activities like solitary paddle boarding.29 Rhode Island actively profiled and accosted New Yorkers seeking asylum from the virus. Fox 45 Baltimore reports that Maryland has arrested 14 people, issued 665 warnings, and nearly 15,000 "compliance checks" as of April 7, 2020.30
Maryland has a Republican governor, so to be fair to Democrats this appears to be a bipartisan issue. According to Texas' Kerrville Daily Times,31 Republican Governor Greg Abbott also threatens $1,000 fines and jail time for failing to follow his COVID-19 orders that include cancelling all medical procedures that are deemed unnecessary.
What's so disturbing about giving up our freedoms for this public health crisis is the ham-fisted, medieval approach to public safety. The people we elect to lead don't know what to do so their solution is to separate, isolate, and enforce. If you have no contact with other people you can't spread this bug, so as the bug spreads our freedoms slip away. The same approach would have worked in Europe in the plague-ridden 1300s if you kept the rats out of your abode, too.
With precious little hope being offered and threats of indefinite home confinement in lieu of a vaccine the freedoms we take for granted were all but erased in a few short months. That includes the most important freedom we have, the freedom to simply live our day-to-day lives and maybe eke out a little happiness in the process.
April 14, 2020: I don't know how I failed to include Michigan Governor Gretchen Whitmer in yesterday's update. Rest assured no slight was intended. In fact, Governor Whitmer deserves more credit than anyone for so successfully clamping down on the freedoms of her state's residents that she touched off a whopping big protest scheduled to take place in Lansing tomorrow.
After freedom our nation's greatest claim to fame is the incredible success of our economy. That economic success is in jeopardy and our freedoms are disappearing one by one. The only surprise is that it took so long for the pushback to begin.
Like the coronavirus, this will spread until public officials come up with workable solutions to getting our country back online. These are the times that test their leadership abilities. Telling us to hide in our homes until they think it's safe to come out isn't good enough if it destroys everything that makes us what we are as Americans.
UPDATE April 24, 2020: our consent took away our freedoms
It's not that I object to having my freedoms restricted because of a national crisis.
What I don't like is not having a say in how it happens.
How many times over the past few years have we heard that Donald Trump is a threat to our democracy? Here's a prime example to refresh your memory from Rep. Val Demings (D-FL):
"This president abused his power, jeopardizing our national security in an extortion scheme to cheat in the 2020 election. He continues to be an active and ongoing threat to our democracy.32
A few months later the people we elected because of that democracy have taken away so much of our liberty that the simple, basic freedom to move about in public is all but gone. As the Washington Examiner reports at least one county in Colorado is even threatening its residents with imprisonment, which is the ultimate denial of freedom, for not wearing a mask when shopping for groceries.
This is not to lay blame on public decision makers. Many, if not most are just as blindsided and even panicked as most Americans by what the coronavirus can do. Overreaction is understandable, but this is also a valuable lesson about how easily our freedoms can be taken away without our consent by the same people we gave consent to in the first place.
No matter whether you are a Democrat or a Republican, if you think this is a free country it's time to rethink what that means. We're a free country in good times. In bad, all bets are off for now.
UPDATE May 30, 2020: freedom to not get killed in Mayor Lori Lightfoot's deadly city
This is pretty basic. We all have the right to get up and go about our affairs without getting killed by random, out of control violence.
What happened to George Floyd in Minneapolis is appalling. So is politicizing an event best left to the judicial system while cities across the country burn. Establishing rhetorical boundaries of left and right will only spur further anger and outrage.
Chicago Mayor Lori Lightfoot's F-you message to Donald Trump yesterday was loud and clear for a nation on fire to hear.
Imagine if the president had said that.
That's not the point, though. We are so numbed to the words "shot" and "shooting" and "shootings" and "killed" coming from Lightfoot's city, even when they are applied to children, that we don't pay much attention any more.
Chicago has a new police chief. Memorial Day weekend saw 49 shootings. Lightfoot called it a "fail"33 but she didn't blame herself, even though she's had over a year to stop the killing. That's not how it works in Windy City Democratic politics, especially where the mayor is concerned.
Do Chicago shootings matter less because the victims are predominantly black? That's not a question Democrats will ever ask or answer. It is the message the city sends out every time a child is shot or killed. That's fodder for Trump, but unlike Lightfoot's vulgarity even he won't cross that line.
The best the mayor can offer people whose lives are at risk just for living in her city is a veiled expletive directed at the president. He is a ready excuse for everything Democrats can't control, including the loss of countless black lives in Chicago.
Last week we heard news stories about city violence that included the shooting of a five-year old girl.34 Fortunately Lightfoot has ready excuses to divert attention from her failure to protect the freedom of Chicagoans to simply stay alive.
Instead of trying to score points with her base over a tragedy that took place in another city, the mayor should do her job and keep her nose out of national politics. By Monday she'll have another weekend shooting tally to blame someone else for.
UPDATE June 11, 2020: freedom from paying to bail out Illinois
There is debt and then there is Illinois, one of the most corrupt, debt-ridden states in the union.
Thanks to COVID-19 Governor JB Pritzker sees an out to the drop in revenue that wasn't nearly enough to make up for Illinois' destructive spending habits before the pandemic hit, much less now.
According to the Illinois Policy Institute, the state income tax would have to be raised by 50% to pay what we owe.35 Pritzker backs a progressive income tax, but the November election that could set the stage for turning this idea into law is still many months away.
Besides, when did an income tax hike ever help Illinois?
Enter the Federal Government and money from taxpayers in other states. As Chicago's WBEZ reports, based on conversations with Senators Dick Durbin (D-NY) and Chuck Schumer (D-NY) the governor remains hopeful that Washington will recognize Illinois' plight and step in to help.35
Perhaps Pritzker forgot who rules the Senate. Mitch McConnell already offered a possible solution: bankruptcy.
There is an implied threat in the governor's bailout hopes. Taxpayers in our other 49 states will eventually have to pony up for Illinois whether it becomes the first state to declare bankruptcy or continues down the black hole of debt it created and continues to feed.
Thanks to Republicans in Washington taxpayers in other states still have some measure of freedom from Illinois Democrats. Meanwhile, the state will continue to spend, dole out amazingly generous pensions, and wring its hands over a problem Springfield has carefully nurtured for years while looking to the next big Democratic election win that will help it spend even more.
UPDATE July 2, 2020: freedom to celebrate the independence of our country
Ten days before the Fourth of July South Dakota Congressman Dusty Johnson introduced H.R. 7358, the Mount Rushmore Protection Act:
This legislation prohibits the use of federal funds to alter, change, destroy or remove the likeness, the name of, or any of the faces on the Mount Rushmore National Memorial.37
It's a very, very sad day for the country when we have to consider that the destruction of Mount Rushmore could be one election away. It's worth noting that not a single Democrat signed on to cosponsor Johnson's bill. If they have no intention of destroying this historic American icon then there is no harm in saying so.
Apparently this is not the case.
Forty-eight Democrats did, however, cosponsor the Confederate Monument Removal Act when it was first introduced in 2017. Now they are reviving the bill and its plan to spend $5,000,000 of our money to get the job done.
Johnson's move to block federal funds for destroying Mount Rushmore was prescient to say the least. Democrats have plenty of supporters who would do the job for free, but that would cheat the union demolition people out of business so don't look for that to save us any money when their sights shift west.
Yesterday Rep. Johnson introduced H.Res. 1036, "Expressing support for the Fourth of July, America's birthday, and bringing celebration and fireworks to our Nation's "Shrine of Democracy" at Mount Rushmore." We're still waiting to see if any Republicans agree to cosponsor.
By next year we will likely need more than a resolution to protect Americans who celebrate the Fourth of July, or at least we will if we are still permitted to utter "Fourth of July" and "Independence Day" in public. Democrats are clever with their dirty work. Watch out for a bill banning fireworks celebrations for public safety reasons. Down at the bottom where no one will notice look for a sentence that makes celebrating the Fourth a hate crime.
How many Americans will object?
UPDATE July 12, 2020: freedom to not be a Democrat
Much as Democrats like to bandy the term "melting pot" when they promote illegal immigration, they don't have much regard for our differences when it comes to forcing their values on us.
On one hand, we have the rich tapestry of ethnic, cultural and religious traditions that infuse vitality into the economic and social aspects of our communities. 38
California Congressman Ted Lieu talks the party talk when he defends these differences:
I vehemently stand against any sort of racial, cultural, or religious intolerance that threatens to divide the melting pot our country has become.39
That works pretty well when Democrats defend illegal immigrants and other special interests and use them to divide left and right. It doesn't work to defend the vast number of Americans who are not Democrats.
If you aren't a Democrat you are a threat
Regulating any type of immigration to limit the explosive spread of COVID-19 comes from Trump supporters who harbor the wrong political beliefs:
Once again the Trump Administration is using the coronavirus pandemic as an excuse to further extreme anti-immigrant policies. Stopping immigrants from legally coming to this country serves no real economic or public health purpose and will only serve to pander to President Trump's base and the extreme right in the lead up to the presidential election. 40
According to Nancy Pelosi even the president is "an ongoing threat to American democracy" and the Republican Senate betrayed the Constitution when it refused to do what she wanted and impeach him.41
Illinois Senator Dick Durbin claims that not trusting the media is another way Trump supporters undermine democracy:
President Trump is deliberately undermining public faith in the traditional arbiters of America's democracy – the institutions that exist to separate fact from fiction and hold those in power accountable.
…
According to a recent poll, one-third of all Americans – and nearly two-thirds of Trump supporters – agree that the media are the enemy of the American people. 42
If Durbin is correct, then this is a fundamental flaw in how Trump supporters and Republicans in general think. I agree wholeheartedly that the real enemy of the American people is not the media. Our enemy is any Democrat who denies us the freedom to be an American if we aren't a card carrying member of their party. Since they tend to stick together like glue, that means all of them.
More and more we hear the argument that Republican voters are excluded from our great American melting pot because of our beliefs. If you are a Trump supporter you are a threat. If you are a Democrat, or even an illegal immigrant presumed to be a future Democratic voter, you make this country great, or at least you make it great for Democrats.
So America can still be about the freedom to be different and dissolve in our great melting pot, as long as that difference means you are a Democrat.
UPDATE July 25, 2020: right to peaceful assembly
When the threat of violent protest becomes a political tool our right to peaceful assembly is in jeopardy. Just a handful of disrupters with rocks, frozen water bottles, fireworks, or other weapons in a crowd of thousands completely destroys the notion of peaceful protest. The crowd is a danger and the freedom of assembly turns against us.
The enormous political risk of peaceful assembly that's not so peaceful has yet to penetrate Democrats' thick, neo-liberal skulls. As much as they try to blame the president and piecemeal federal intervention in cities like Portland and Chicago for stirring up protest mobs, at the end of the day the left will wear the blame when freedom of assembly goes bad.
The left also wears the blame for foolish, irresponsible responses to destructive assemblies like Chicago Mayor Lori Lightfoot's cowardly decision to cave to protesters and tear down two Christopher Columbus statues the night they arrived outside of her house to voice their displeasure. The only thing worse than ignoring the threat of bad behavior is rewarding it.
We've learned a lot about keeping crowds safe from sporadic post-9/11 terrorist attacks. Since peaceful assembly appears to be out of the question, when do we start checking protest mobs for implements of destruction because they are a threat to the safety and freedom of law-abiding citizens who understand that political dissent doesn't mean destruction? The answer is never. Democratic city leaders who empowered the violence with irrelevant anti-Trump messaging can't go back and they know it. What started with PR about the right to peaceful protest is now a political issue with no solution except to sit back and hope for the best until peaceful assembly becomes a too-dangerous freedom of the past.
UPDATE August 14, 2020: freedom from sexism in our elections
The Hill published an editorial this morning warning that Donald Trump could get in hot water with female voters by attacking Kamala Harris.43 No one should be surprised that the specter of sexism has entered the race for the White House thanks to the preferential equality Democrats are so fond of when it works in their favor. The word "racism" will also rear its head in due course despite the appalling absence of color blindness among Democrats who only want equality when, like gender, it suits their needs.
Sexism is a straw man for a ticket that is going to have a very difficult time portraying Senator Harris as the moderate Democratic choice. Her support of the Green New Deal and the Climate Equity Act44 are so far left of the middle of the road that Joe Biden should be embarrassed, assuming of course that he's alert and paying attention.
Harris is backing economic revolution, not moderate change. Not only is she working with extremist whack job Alexandria Ocasio-Cortez to fix our climate sins, she's proud of it:
We need a Green New Deal based in climate and environmental justice, which means building a clean economy that protects communities that have been neglected by policymakers for far too long. I'm proud to work with Congresswoman Ocasio-Cortez on this comprehensive proposal, and I'm hopeful that it brings a Green New Deal closer to reality.45
Since we don't have any reason to believe most of what we hear from politicians and especially from those seeking office, we should pay close attention to the company they keep. Why would the moderate we expect to one day seek our nation's highest office join forces with a no-holds-barred socialist not because she wants a coalition, but because she agrees with this freshman congresswoman's insane policy on climate change??
It won't matter in the end because any challenge to Harris will be sexist, racist, and most likely both. This is quite a conundrum for a party that pushes equality and wages vicious attacks on the president but will loudly protest the same level of incivility when it is leveled against their vice presidential pick.
Just to refresh your memory before the first charges of sexism against Harris are thrown at Trump, remember that the senator already set the stage to hold herself apart after impeachment failed:
When the framers wrote the Constitution they didn't think someone like me would serve as a United States Senator. But, they did envision someone like Donald Trump being president of the United States. Someone who thinks that he is above the law and that rules don't apply to him. 46
The rules of our contentious, nasty, nothing is off the table elections won't apply to "someone like me," either.
UPDATE August 25, 2020: we lost the freedom to help create the American Dream
You're going to hear a lot about the American Dream before November. Republicans will tell you how they help people achieve it. Democrats will tell you that it is not achievable for too many. They won't admit how they help deny it by taking away the freedom to create that dream.
If you are thinking about setting up shop in Portland, downtown Chicago, or even Kenosha, Wisconsin you either live in a cave or you don't have the smarts to be running anything. Racial flashpoints tend to stay that way. Having your new business looted and burned is just one police-involved incident away. What trips off the next explosion doesn't even have to be in your city. Inflammatory racial politics brings in liberal votes, but it doesn't protect businesses or employers who know they have to pack up and get out while they can.
Surrounding your residence with police while the businesses in your city are looted and destroyed won't lure job creators either, but that's how Chicago Mayor Lori Lightfoot responded to protests that make doing business in the Windy City a very bad decision.
Despite the liberal fantasy that the American Dream is paid for by a socialist Federal Government, achieving success depends on money. For most of us money comes from having a job. Scaring away job creators and destroying places of employment is not a good way to create jobs. It is a fantastic way to make sure that depressed areas not only stay that way, but end up worse off than before the looting and burning.
America is all about free enterprise. For anyone who has a vision of setting up shop in a big city so that others can realize the American Dream, it's time to put that vision on permanent hold. Go to the suburbs. The taxes are lower. So are the risks of losing what you built.
For anyone who has the vision of achieving the American Dream in a burned-out hellhole destroyed in the name of ending racism and inequality, good luck. Your dream is over.
UPDATE September 8, 2020: freedom from fear for our lives and safety because of an election
As Americans we take too many things for granted. That includes our safety, our lives, and our free elections.
We don't live in a third world country, but you wouldn't know it from this summer's images of fires, gutted buildings, and urban neo-terrorists breaking through storefronts and assaulting passersby.
Whether they realize it or not, when public officials refuse to put an end to this anarchy they are making an implied threat. Ask yourself, would you like to visit Portland on election night?
Behind this summer's violent unrest are two questions that won't be answered until November. What happens if Trump wins and what happens if he loses?
Congress's failure to plan for a contingency that prevents voters from visiting the polls means a shaky mail-in ballot debacle that we don't have much faith in, especially considering Democrats' insistence that we get rid of Trump at any cost.
This is a bad year to have that kind of uncertainty over our electoral process. Democrats have raised the stakes so high that there are now endless possibilities for a cataclysmic, societal meltdown. If Trump wins, there will be rioting. If it looks like Trump might win but we aren't sure, the assumption will be that the White House cheated and there will be rioting. If Biden and Harris win the left will rejoice and there will be rioting because the fear of law enforcement will be gone.
That's just for openers. If Democrats win the Senate what we know as policing is over. Loud, destructive voices in Congress will coerce a Biden White House into turning a blind eye to the party's dangerous anti-fascist fringe. When the Second Amendment is attacked battle lines will be drawn and all bets are off.
Democrats did this. They have turned their hatred for the president into a fight to the finish for control of our nation. If that means putting American lives in jeopardy, this summer proves it's a risk they are more than willing to take. They have already given this strategy a pretty good try.
UPDATE September 22, 2020: freedom to own America's economy
2020 could be the year we discard "consent of the governed" once and for all. This election threatens catastrophe for the governed thanks to a vocal and sometimes violent far left minority that will do anything to take away our freedom to demand that our leaders make the decisions we want and not those that entrench liberal political elites who hope to prosper while they ruin the economy.
One of our most cherished liberties is that we hold the deciding voice in our government. This year that voice was hijacked by politicians using the pandemic as an excuse to transition America to full-blown socialism.
The latest assault on our recovering economy is the THRIVE agenda. This is a new path to enacting the debunked socialist Green New Deal hiding behind radical Democratic Party talk of racial, economic, and climate injustice.
The saddest aspect of this new move by Democrats to destroy America is that so many buy into this hypocritical neo-Marxism that will entrench liberal political elites at the expense of everyone else.
We already lost our freedom to give consent with the COVID-19 clampdowns that flourished in Democrat-run states and jurisdictions. Picture that kind of dictatorial governing on a national scale. That's what we are up against this year. If we lose the fight, our freedom to demand that our leaders receive consent will vanish as quickly as our incredible free market economy.
UPDATE September 29, 2020: freedom of religion under attack again
I've heard "Catholic" more in the past three days than the past ten years. We've relived Senator Dianne Feinstein's (D-CA) notorious remark about Amy Coney's Barrett's religious dogma. We heard Bill Maher heckle the nominee and equate being Catholic to speaking in tongues. Supporters of Barrett's nomination talk about her faith. So do her detractors who are terrified that they might lose their tightening grip on our freedoms and values.
In the wake of Justice Ginsburg's passing Democrats spread fear and questioned religious freedom and free speech rights in a screed about threats to health care:
Emboldened by their success in the courts, corporations and religious groups will continue to push back against government mandates and restrictions, arguing they should be exempt from generally applicable laws that they claim infringe on their freedom of religion or speech.47
I'm sorry to report that court verdicts are how we interpret the law. It's a vital part of the aftermath of our legislative process. It's how bad bills get fixed or nullified altogether and it's how executive overreach like Barack Obama's DACA program is protected.
When Barrett was nominated for a federal judgeship in 2017 Democrats attacked her religious faith. 2020 is an election year so they will be more clever about how they do it, but suffice it to say the Catholic faith is no longer one of the party's untouchable sacred cows.
While you listen to lawmakers beating up on the newest Trump SCOTUS nominee, ask yourself a question. If the nominee was a Muslim and Republicans focused on immigration policy, how would Democrats respond?
UPDATE October 16, 2020: freedom of thought
Can Democrats force us to agree? It turns out they can.
Freedom of thought is pretty basic to being American. It's true that no one can change how we think or what we believe, but we can be forced to adopt values and ideology we don't agree with by legislation or a simple court decision. Fortunately, we are all Americans. That means we're all in this together. Despite the usual political back and forth our freedom of thought has never been at tremendous risk.
Until now.
Democrats have a tyrannical streak. We see it now more than ever. Biden's refusal to answer the all-important court packing question because his own voters don't deserve to know is a phenomenal slap in the face to American democracy and a warning about what lies ahead. So is the insistence on the hegemony of liberal party ideology that infests the Barrett confirmation hearings as Democrats tell us what values they expect America to hold high.
Bill Clinton warned us about this over two decades ago. We should have paid better attention.
We should have listened to Clinton
In 1998 President Bill Clinton laid out his vision for Democrats in a speech to the now defunct Democratic Leadership Council:
The American people need to understand even more clearly than they do now what the connection is between these [Clinton policy] ideas and the early actions that were taken and the consequences that have happened. But the most important thing to remember is this: elections are always about the future. If all you have done is a good job, you're entitled to a gold watch. (Laughter.) Elections are always about the future.48
Clinton's gold watch is still the most important part of his party's vision. Democratic elites prosper from their successful sale of leftist economic policies that keep too many of their dependent flock waiting for the next round of handouts.
This year that determination to change our hearts and minds veered to the extreme left as socialism became the foundation of the party's plans for our economy.
Harris: this is what you must understand
Kamala Harris has her own vision for how Americans should think. During the ACB hearings she didn't hide the fact that the unspoken battle is about accepting what Democrats need us to believe so they can rule for years to come:
Every American must understand that with this nomination, equal justice under law is at stake. Our voting rights are at stake. Workers' rights are at stake. Consumer rights are at stake. The right to a safe and legal abortion is at stake. And holding corporations accountable is at stake. And again there is so much more.49
So we need to understand that Amy Coney Barrett puts the Harris-Biden platform at risk. Conservative Americans won't believe these things, of course. Harris isn't being honest about what stands behind words that sound reasonable but are anything but that. She is completely honest in that her goal is for every American to agree to what Democrats want whether by submission, force of law, force of packed SCOTUS decision-making, or threat of violence from leftist insurgents that Harris and sidekick Joe Biden pretend do not exist.
With demands that we adopt extreme liberal thinking coming from all sides it's easy to submit and agree that Harris and Biden are right and the Democratic Party is the arbiter of what every American should believe. Many voters have already done this. We see it in the polls. Sadly, we will also see it on November 3.
No one said being an American was easy, but for many of us the Democratic Party makes it much too simple.