Remember the old joke about hanging? With time, you can get used to anything. With a little help from an increasingly authoritarian Washington and a president who vacillates between phony nods to democracy and outright autocracy, getting used to hanging is what happened to Americans after they decided that Joe Biden and the Democrats were a better choice to lead our country than Donald Trump and the GOP.
That decision brought us to where we are now. Biden turned out to be neither a moderate nor the paternal, unifying adult in the room that Democrats promised. To accompany his questionable cognitive ability and radical, far left policies Democrats in charge of Congress made a collective decision to lose their minds, spend us down the river, and endorse all manner of woke insanity to please their restive, sometimes violent base.
Judging by pre-midterm polling, Americans have had enough.
Americans wake up, remember who we are, and it is glorious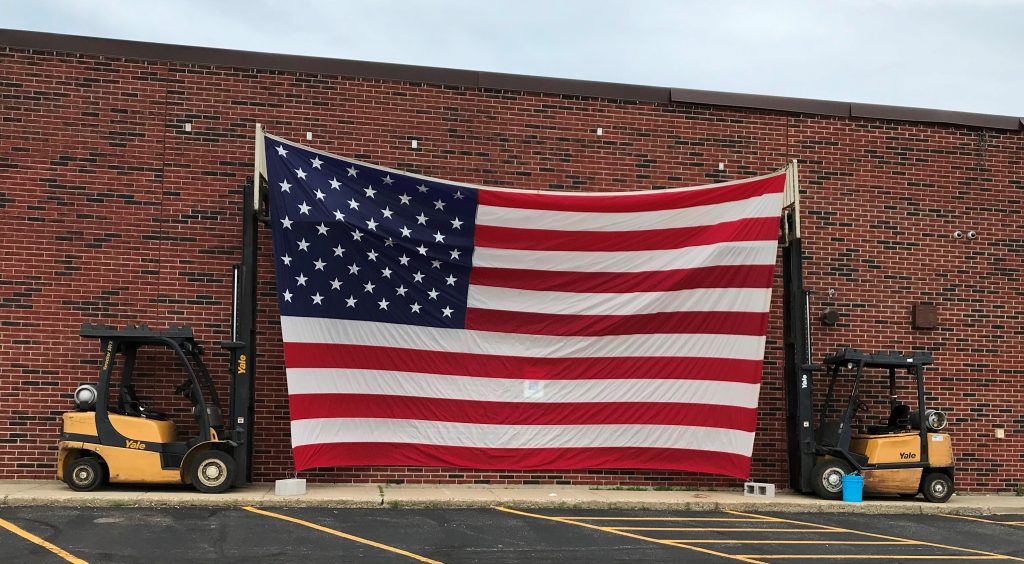 After being punished for making a very bad choice, it is glorious to watch Americans wake up and say no to the far left's control of our nation and values. Democrats made a tremendous miscalculation that in retrospect should cause them to scratch their heads and ask "what on earth were we thinking?"
They've had ample opportunity over the past 22 months to do exactly that. Instead of changing course, they doubled down and pushed even harder until the midterm elections stared them in the face. Suddenly, the police aren't so terrible after all.
It's too late. No matter how the midterms turn out, the groundswell of rejection from all areas of the country, even stalwart Democrat strongholds, is heartwarming.
By and large Americans are good people. We know we are fortunate to live in this great country. The far left not only insists that we believe the opposite of what we know and love about America, their sycophantic puppets on Capitol Hill and in the White House try to force it down our throats with bad legislation, autocratic executive orders, and heaps of lies, disinformation, and propaganda.
The truth? Democrats blew it. Seething with greed and intoxicated by power, they ignored a few basic facts about Americans and in so doing grew enough resentment to create what looks to be a massive rejection of everything they stand for and all the injustices they enthusiastically subjected us to.
For the record:
Americans are not seething with race hate.
We don't like being told and having our children taught that we are racists because it suits the career ambitions of politicians whose goal is to portray our people, country, and history as fundamentally and systemically discriminatory while they resort to identity politics to enforce their own brand of racism.
America is a sovereign nation that deserves a border.
Democrats and the White House took that border away. They put our families in danger. We want it back now.
We don't like being lied to by our government.
Whether that means threats about Republican plans to destroy Social Security or telling us that our border with Mexico is secure when we can see for ourselves that it is anything but, we're tired of the lies and disinformation from political hacks, agency heads, and even America's president, whose salaries we pay with our hard-earned money.
We don't like propaganda, either.
This includes the president's malicious campaign against Americans who want to Make America Great. We are not extremists or semi-fascists or insurrection-minded pro-Trump zombies awaiting our next instruction from Mar-A-Lago because we don't support Biden's destructive agenda. We are patriotic Americans who don't deserve to be vilified or attacked because we defend the values that made America a success story envied by the world.
We don't like big government censorship.
Whether it's to take away our First Amendment rights or to suppress a story like the Hunter Biden laptop scandal to influence the outcome of an election, America's government has no right to interrupt the free flow of information for political purposes. Too many of us have been cancelled on social media or persecuted for beliefs that harm no one but are deemed a challenge to Democrat Party orthodoxy.
We know political persecution when we see it.
The persistent harassment of President Trump and those in his inner circle is flagrantly un-American. If the same standards were applied to the political left, would Joe Biden still be our president? Would Hunter Biden be a free man?
The Democrat protection racket is fully entrenched. Lawmakers, the Justice Department, the FBI, the press, and the media are complicit. Their actions undermine our faith in government and democracy and destroy the very notion of fairness in our society.
We love and protect our children.
We don't need far left union dupes in the guise of public school teachers to turn our next generation into card-carrying, America-hating, socialist Democrats.
We don't need or want the disgusting left wing moral decay that justifies renaming pedophiles "minor-attracted persons." We don't endorse exposing children to men dressed as freakish-looking women for entertainment and indoctrination. We don't approve of the public schools we fund handing kids sexually explicit material as their reading and math scores plummet. We fundamentally reject the notion that promoting gender uncertainty and alphabet soup sexual identities to grow the numbers of a fringe special interest is not only acceptable, but mandatory.
We value and support the rule of law and our law enforcement personnel.
Laws exist for a reason. Our police provide a public service that is indispensable in a society that rejects chaos and anarchy. The far left does not believe in the rule of law and values chaos as a tool for societal transition. Too many Americans have been hurt or killed because of it. That includes the men and women who do a job few of us would have the courage or the dedication to the safety of our fellow Americans to even consider.
Americans are a free people who own our government. The government does not own us and neither does the Democrat Party.
This is America. The government answers to us. Congressional lawmakers and even the president are our employees. That means they can be fired. Our first opportunity to do that is six days away.
Democrats hurt us. They did it willfully to bring about their social and economic transition and we're not happy about it. Americans now face a historic opportunity to halt this far left, authoritarian takeover of our country in its tracks. All the signs indicate that we are ready to regain control of America and our freedom on a scale that may well be unprecedented in our history.
America is awake, angry, and ready for justice at the polls. It feels like 1776 all over again.