By now it should be obvious to anyone who doesn't rely on the mass media for information about our government that Joe Biden is the worst fraud ever perpetrated on America. If you visit the White House website and read what he says and does straight from the source, it's obvious that we are trapped in a Biden vs America crisis with no escape on the horizon.
This is a man who shakes hands with the air, often seems disoriented as to time and place, whose remarks are often unintelligible, and yet claims after the Supreme Court decision that ended his student loan bailout that an abnormal court is the problem and he knows more about the Constitution than the justices who disagreed with his autocratic pandering to ameliorate student loan debt:
Q Mr. President, the Court said you overstepped your authority. Did you overstep your authority?

THE PRESIDENT: I think the Court misinterpreted the Constitution.1
Moments later, he was asked about a negative State Department report criticizing the Afghanistan withdrawal:
Do you admit there was mistakes during the withdrawal and before?

THE PRESIDENT: No, no. All the evidence is coming back. Do you remember what I said about Afghanistan? I said al Qaeda would not be there. I said it wouldn't be there. I said we'd get help from the Taliban. What's happening now? What's going on? Read your press. I was right.2
13 dead Americans in Afghanistan, women and girls reduced to abject slavery, and getting help from the Taliban are the evidence that Joe was right.
That's the problem with this president. Everything he does is right despite any evidence to the contrary. Optics matter. Lies and disinformation replace the truth. Consequences are irrelevant.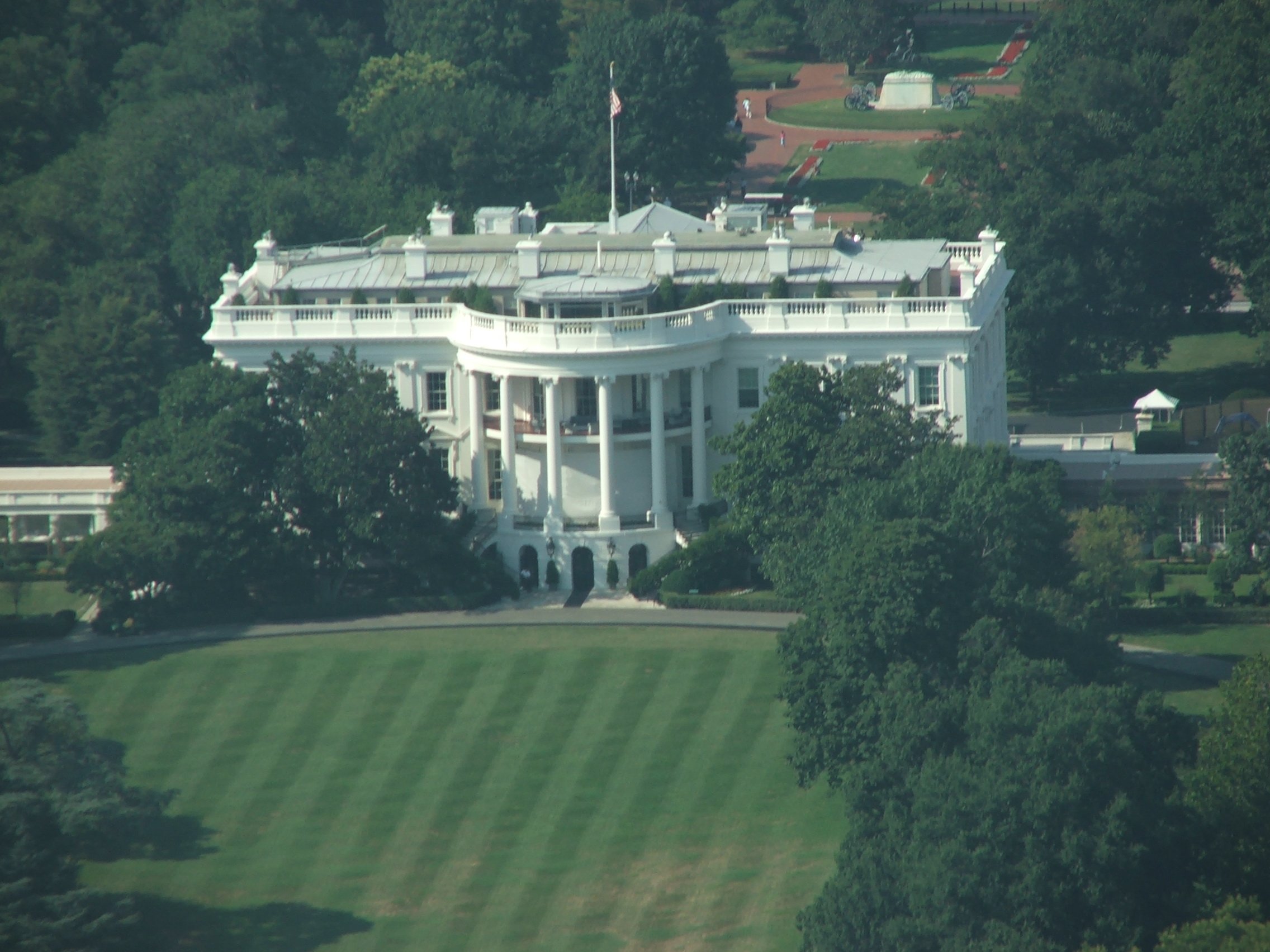 Biden vs America: activist puppet in the White House means America comes dead last
Arrogance and political power go hand in hand, so perhaps we can give the president a break on that bit of hubris over Afghanistan. This, however, is something every American should think very hard about:
It is the existential threat. Not a joke. 1.5 degrees Celsius, 19- — fi- — 205. We're in trouble if we get it — I mean, we're in real trouble. It's not going to turn this —3
Yes, we are in real trouble. It has nothing to do with the earth's temperature.
Reciting radical left talking points like "existential threat" and "1.5 degrees Celsius" that make so little sense to the president that he can't even complete a coherent sentence to explain his position is not leadership. This was not a one-off stumble, either. It is a warning that we are in the clutches of a leader who is not in control of himself or his administration.
Biden presidency is a fraud perpetrated by radical activists
Joe Biden is an existential threat to America who acts on activist agenda items he doesn't seem to value or even understand. He relies on administration officials to brute force dangerous radical values like the importance of genital mutilation for children when they are still too young to understand the lifelong consequences:
Affirming a transgender child's identity is one of the best things a parent, teacher, or doctor can do to help keep children from harm, and parents who love and affirm their children should be applauded and supported, not threatened, investigated, or stigmatized.4
Not a joke: the Biden presidency is really happening
When it comes to getting reelected, Joe Biden still has an appetite for campaign receptions and fundraisers despite failing on all cylinders when it comes to doing the job he was elected to perform. At a reception in New York last Thursday he used his favorite "Not a joke" six times, including this slap in the face to the American people:
And you've done it — the reason I'm standing here is in large part because of you all. Not a joke. I'm not being solicitous. I got a lot of help. I got a lot of help to get elected — a lot of people.5
Yes, Joe got a lot of help. So did his son and the "smartest guy I know" he is so proud of:
From recent testimony before the Ways and Means Committee, IRS whistleblowers revealed extensive politicization and misconduct at the Department of Justice and IRS during the investigation into Hunter Biden. According to whistleblower testimony, the Justice Department refused to follow evidence that implicated Joe Biden; tipped off Hunter Biden's attorneys, the Secret Service, and Biden transition team; allowed the clock to run out with respect to certain charges; and put tax-cheat Hunter Biden on the path towards a sweetheart plea deal.6
We're still finding out how deep into our federal government that help extended. At the very least are growing allegations that the FBI lent a helping hand to cover up news of the Hunter Biden laptop to prevent voters from making an informed decision that might not have been in Biden's favor.
Radical left puppet is making jokes at our expense
The Biden laptop is just one of the many bad jokes America is the butt of thanks to this lying fraud of a leader. It strains the intellect to imagine any situation, any allegation, any presidential disaster where America's political left would find fault with Joe Biden.
The radical left defrauded America and now has a puppet in the White House whose sole purpose is to say and do whatever is demanded of him. We don't know who is running the country, but it's safe to say the president no longer has the mental capability to craft the lies and hyperbole he recites to the American people.
It doesn't get much better than this for an over-the-hill career politician who doesn't seem to have any values of his own and is an absolute nightmare for America and our allies during public appearances.
Not a joke: a litany of policy punch lines at America's expense.
The jokes started on January 20, 2021 with Biden's proclamation to stop construction of the border wall and bring an end to border security and American sovereignty:
President-elect Biden will sign an Executive Order revoking a Trump Executive Order that directed harsh and extreme immigration enforcement. This revocation will allow the Department of Homeland Security and other agencies to set civil immigration enforcement policies that best protect the American people and are in line with our values and priorities.7
That bit of reckless policy stupidity touched off an illegal immigrant invasion and migrant crisis that left public officials from Biden's own party begging for federal help after they found out that "sanctuary city" is more than just a vote-getting buzzword.
The jokes didn't stop. Americans are the hapless butts of Biden's humor. The punch lines are always at our expense no matter what the issue is.
Bribery, corruption, and compromise?
Ha ha. Nothing to see.
Weaponized federal agencies?
Ha ha. We're protecting America from our worse enemies: Americans.
Putin-style Justice Department attacks on the president's chief political rival?
Ha ha. Joe doesn't know anything about it.
Targeting Americans who publicly oppose the left's agenda for their kids?
Ha ha. The president is protecting our nation from domestic terrorists.
An invasion over our border by foreign nationals and terror suspects from across the globe?
Ha ha. It's nothing Biden did. We need an amnesty bill to stop it.
A Chinese spy balloon leisurely trespassing over our country?
Ha ha. It was too dangerous to shoot down until it completed its mission and didn't send any information to the CCP.
Deceiving the American people with an "Inflation Reduction Act" that's really about spending on 1.5 deg Celsius climate insanity?
Ha ha. We just need to understand the great things Joe is doing for our economy.
Prices for food and gasoline that devastated middle and working class family budgets?
Ha ha. Pay attention. The economy is better than ever.
An Afghanistan withdrawal that left Americans behind and got 13 killed, abandoned billions in weapons and military hardware, and assured our adversaries that America is weak?
Ha ha. This was a foreign policy triumph.
Lies about COVID-19 vaccine efficacy that cost people their jobs for not complying with White House-backed authoritarian vaccine mandates?
Ha ha. It's time for your next booster.
LGBTQ discrimination is rampant in America?
Ha ha. I invited Dylvan Mulvaney to the White House and hosted a Pride event with a topless transgender activist so all Americans will understand that LGBTQ rights are human rights.
Republicans are semi-fascists who will destroy the soul of America.
Ha ha. I oversee an authoritarian White House, behave like an autocrat, weaponize our security and justice agencies, and accuse my opposition of fascism because I know no one can stop me.
A Democrat Senate majority means I can't be impeached no matter what I do?
Ha ha. Even if you could, do you really prefer a President Harris to me? Why do you think Democrats chose her for my running mate?
Glaring evidence of preferential treatment for offenses committed by Hunter that anyone reading this would be in prison for right now?
Ha ha. I rule America. The Biden family is above the law.
Are you laughing yet?
Neither am I.
Sources
1"Remarks by President Biden on the Supreme Court's Decision on the Administration's Student Debt Relief Program." whitehouse.gov. June 30, 2023. https://www.whitehouse.gov/briefing-room/speeches-remarks/2023/06/30/remarks-by-president-biden-on-the-supreme-courts-decision-on-the-administrations-student-debt-relief-program/, retrieved July 1, 2023.
2Ibid.
3"Remarks by President Biden at a Campaign Reception | New York, NY." whitehouse.gov. June 29, 2023. https://www.whitehouse.gov/briefing-room/speeches-remarks/2023/06/29/remarks-by-president-biden-at-a-campaign-reception-new-york-ny/, retrieved July 1, 2023.
4"Statement by President Biden on Texas' Attacks on Transgender Youth." whitehouse.gov. March 2, 2022. https://www.whitehouse.gov/briefing-room/statements-releases/2022/03/02/statement-by-president-biden-on-texas-attacks-on-transgender-youth/, retrieved July 2, 2023.
5"Remarks by President Biden at a Campaign Reception | New York, NY." whitehouse.gov. Op. cit.
6"Smith, Comer, Jordan Seek Over a Dozen Transcribed Interviews Related to Agency Misconduct in Hunter Biden Investigation." waysandmeans.house.gov. June 29, 2023. https://waysandmeans.house.gov/smith-comer-jordan-seek-over-a-dozen-transcribed-interviews-related-to-agency-misconduct-in-hunter-biden-investigation/, retrieved July 2, 2023.
7"Fact Sheet: President-elect Biden's Day One Executive Actions Deliver Relief for Families Across America Amid Converging Crises." whitehouse.gov. January 20, 2021. https://www.whitehouse.gov/briefing-room/statements-releases/2021/01/20/fact-sheet-president-elect-bidens-day-one-executive-actions-deliver-relief-for-families-across-america-amid-converging-crises/, retrieved July 1, 2023.
Image: #66418: Aerial View of the White House" retrieved from https://fhwaapps.fhwa.dot.gov/bywaysp/photos/66418 on July 2, 2023.